The Hangovers
The official a cappella subset of the
Cornell University Glee Club

Founded in 1968, The Hangovers are the subset of the Cornell University Glee Club. Their repertoire consists mainly of popular songs arranged for a cappella performance by members and alumni of the group, but they perform traditional Cornell Songs as well. The Hangovers maintain the strongest independent tradition of international travel of any musical group on campus. Concert tours have included Germany (2003), England (2005), Italy (2006), and Spain (2007, 2013).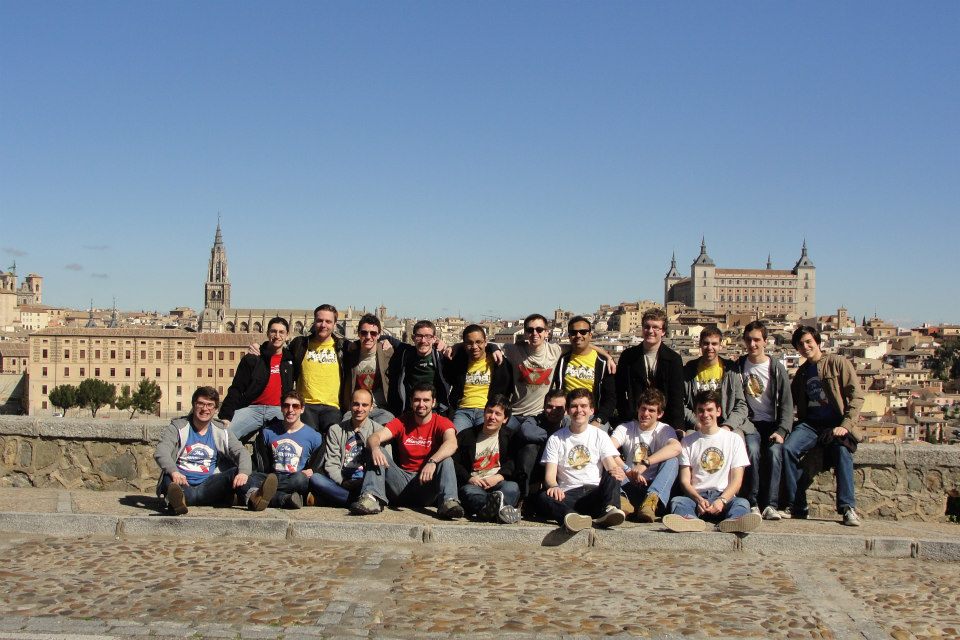 The group's name is taken from the name that was given to fifth-year students in Cornell's five-year architecture and engineering programs of the '60s. After their fourth (senior) year, students in these programs had to hang over an additional year to complete their degrees. The name has no other real connotations…
The group recently released a new EP, A Flight, made available for digital download on iTunes, Loudr, and Spotify in February 2015. Previous albums have also been nominated for various awards, most notably Three Sheets to the Wind and the songs "Ignition (remix)" and "You Got A 'C'." The Hangs can also be heard on the PBS American Experience documentary "Rescue at Sea."
For more information: